Christian Science Reading Rooms are sponsored by local Christian Science churches in communities large and small, in the U.S. and around the world. The Christian Science Reading Room @ Pioneer Square is one of them and is sponsored by Christian Science churches from Oregon and southwest Washington.
Our visitors include a wide variety of individuals from Portland, the United States, and around the world. Some are familiar with Christian Science Reading Rooms, and many are just learning about Christian Science for the first time. All are welcome.
We've been a presence in Portland since 1913. Since 1993 we have been located on SW Yamhill Street, half a block from Pioneer Courthouse Square, a gathering-place for many events in the city.
We are very grateful for the following sponsoring churches of our Reading Room.
Astoria, Oregon
First Church of Christ, Scientist
632 11th Street
Astoria, Oregon
Beaverton, Oregon
First Church of Christ, Scientist
12270 SW 9th Street
Beaverton, Oregon
Brookings, Oregon
First Church of Christ, Scientist
429 Pine Street
Brookings, Oregon
Eugene, Oregon
First Church of Christ, Scientist
1390 Pearl Street
Eugene, Oregon
Gresham, Oregon
First Church of Christ, Scientist
1525 West Powell Blvd.
Gresham, Oregon
Lake Oswego, Oregon
First Church of Christ, Scientist
1751 SW Country Club Road
Lake Oswego, Oregon
Medford, Oregon
First Church of Christ, Scientist
111 Genessee Street
Medford, Oregon
Portland, Oregon
First Church of Christ, Scientist
2251 NE Glisan Street
Portland, Oregon
Portland, Oregon
Sixth Church of Christ, Scientist
1331 SW Park Avenue
Portland, Oregon
Portland, Oregon
Eleventh Church of Christ, Scientist
4834 SW Scholls Ferry Road
Portland, Oregon
Tigard, Oregon
First Church of Christ, Scientist
14325 SW 112th Avenue
Tigard, Oregon
Vancouver, Washington
First Church of Christ, Scientist
204 East 4th Plain Blvd.
Vancouver, Washington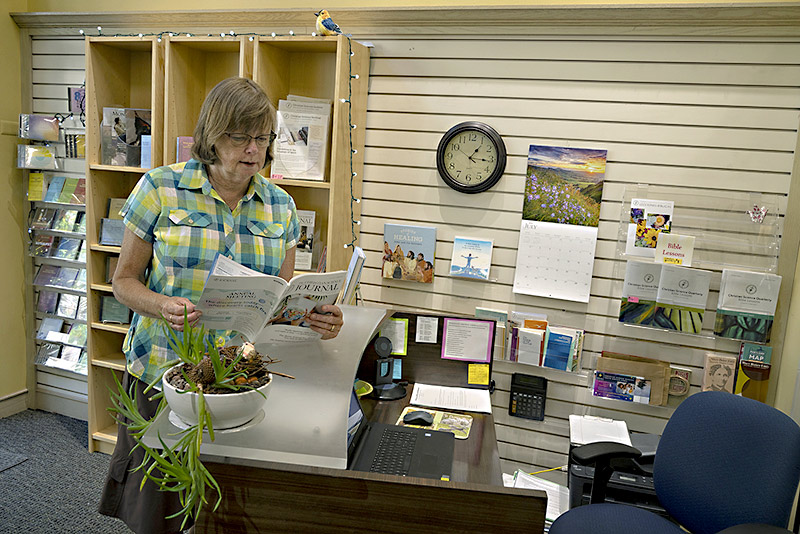 Photo credit: Dennis Frates